Grooming Services at West Hills Veterinary Centre
West Hills Veterinary Centre now offers a complete range of basic bathing and professional grooming services for dogs and cats of all shapes and sizes. We have recently added a professional pet groomer to our experienced staff which means we can now offer specialty breed-specific grooming services in addition to our comprehensive bathing services you already know and love!
Our Professional Grooming Services include:
Basic bathing
Medicated baths
Nail trims
Anal gland expression
Basic shaves and cuts
Breed-specific specialty cuts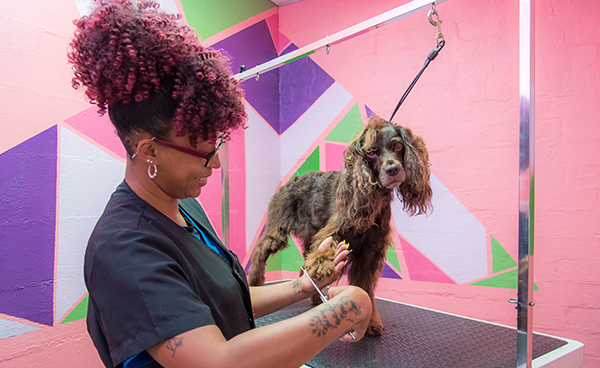 Along with making your best friend feel fresh and like a million bucks, grooming has health benefits, too. It helps decrease skin conditions and allergies, prevents and eliminates parasites and maintains cleanliness of genital areas. It is also very beneficial during the winter season to help manage those rain-soaked and muddy pets. If you've got a puppy, we highly recommend introducing it to grooming early, so they get accustomed to it later in life.
Because of our medical and grooming integration, we can also provide sedated grooming options for both canines and felines using the expertise of both our doctors, technician staff, and groomer.
Pets that are scheduled for grooming appointments must be current on all vaccines. If your pet needs a vaccine update, call us today to schedule your appointment.
Schedule Your Pet's Grooming Appointment Today
Grooming appointments are offered by appointment only, Monday through Saturday. To schedule, contact us at 252-438-7163 or schedule an appointment online.